Physics Wallah Arjuna JEE Modules PDF is here. You can download Physics Wallah Arjuna JEE Modules PDF. Physicswallah believes that "Money should not be the obstacle in the path of achieving one's dream ."
Physics Wallah Lakshya JEE Modules PDF
The package contains a total of 15 books. Each subject (Physics, Chemistry, and Mathematics) will be having 4 modules and one solution booklet (100% solutions to all problems).Detailed and catchy theory of each chapter with illustrative examples helping students in concept building.
Based on the latest exam pattern of JEE and covering every important topic. Division and subdivision of each topic for better and fast learning Critical topics are highlighted in the book for keeping them in the spotlight Extra key points are mentioned in the book which gives a competitive edge over other books. Books consist of MCQs of different levels of difficulty to enhance problem-solving techniques. Detailed answers for every question for better understanding Tips and tricks for speed and skill enhancement of students.
PHYSICS WALLAH Arise for JEE | Full Course (JEE Main and Advance) Study Material for Class 12 | Complete 9 Books Set PCM Study Material
Author: PW
Language: English
Buy now on Amazon

Physics Modules of Lakshya Batch JEE
Chemistry Modules of Lakshya Batch JEE
Maths Modules of Lakshya Batch JEE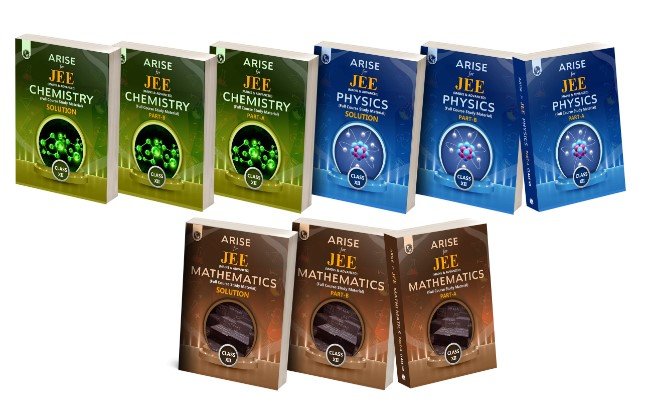 Reviews on Physics Wallah Lakshya JEE Study Material
The price is too low but the content is very high! Crisp concepts, definitions , with theory examples , Topic wise Questions , Learning Plus next higher level , Advance level multiple concepts, then PYQ exercise. Video solution of every question is available in PW APP in library section at free of cost in quiz format.
just bestt in market all books covered in one book
and yes its for iit and mains also bits 🙂